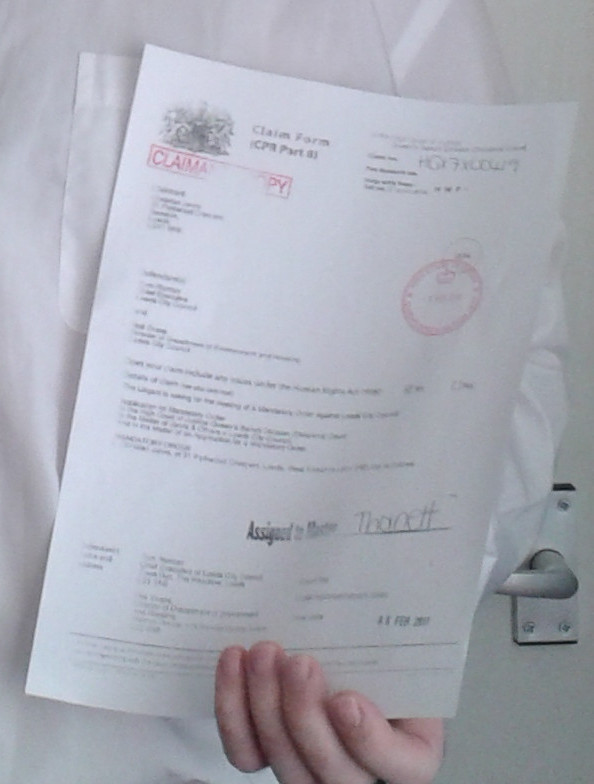 Jarvis and others are seeking a Mandatory Order from the Queen's Bench Division of the High Court of Justice at the Royal Courts of Justice.
The claim has been sealed by the court, the defendants have been served with the court approved documents and the claim is now active.
A Mandatory Order is also known by another name, the writ of Mandamus. This is a common law claim.
Mandamus ("We command") is a judicial remedy in the form of an order from a superior court, to any government subordinate court, corporation, or public authority—to do (or forbear from doing) some specific act which that body is obliged under law to do (or refrain from doing)—and which is in the nature of public duty, and in certain cases one of a statutory duty. It cannot be issued to compel an authority to do something against statutory provision.
The claim is simple in that Leeds City Council have not followed the law by enforcing tenancy contracts with equality.
If you support us in this claim, you support every law abiding man and woman in the country as this claim may set the precedent that others may make claims of a similar nature, to hold those in authority to account for their wrong doing and inaction.